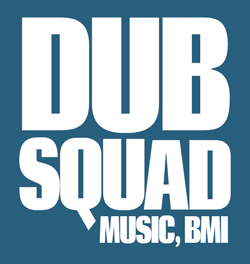 Dub Squad Music, BMI was founded in 1988 to handle the publishing rights of the music that my band mates and I were writing for the World Beat band, Dub Squad. The band performed, recorded and toured in the US and Japan from 1988 through 1996 and released 2 albums ('Love is Rising' and 'Tonic of the People'). The band was also featured, performing our original songs, in the 20th Century Fox motion picture, 'Hear No Evil', starring Martin Sheen and Marlee Matlin.
After the band dissolved, Dub Squad Music, BMI continued to administer the publishing rights for most of Dub Squad's song book (as we do today). But shortly after the release of Hear no Evil, I was given the opportunity to compose, produce and publish music for other films. View movie clips featuring a few original scores from the Dub Squad Music catalog.
Today, over 25 years since it's inception, Dub Squad Music, BMI continues to publish and produce original music in support of recording artists, film companies, video producers and performance artists. We work with top notch writers and musicians. If you need original music for your next project, Give us a call or drop an email.
Dub Squad Music is a BMI and Harry Fox affiliated music publisher.
Thanks for visiting our web site. Best wishes.
- Alan